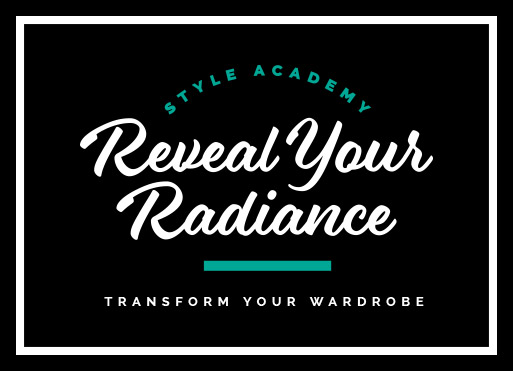 A 7-Step Style System to Create Confidence Inside and Out
Do you feel like your wardrobe doesn't express your authentic self? Is your closet cluttered and chaotic? Join me, stylist Annette Bond, and a community of like-minded women in embracing your inner beauty and transforming your approach to your wardrobe.

June 15-July 28th on Tuesdays
12-1pm PST
(all sessions recorded)
Access is limited to the first 20 women who sign up, so enroll now to reserve your spot!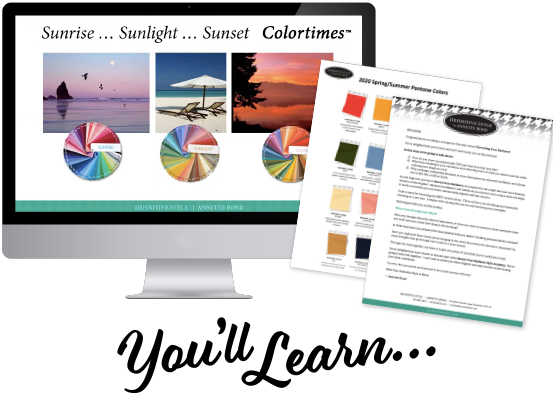 The 12 versatile must-have pieces every woman needs in her wardrobe
The best cuts and colors for your body
9 of stylists' best-kept shopping secrets
How to create 25 outfits you love

Style Lesson 1 / Power of You
Discover how to embrace your authentic self so you are aligning your outer fabulous with your inner beauty.
Learn the 5 style types and discover which ones align with your values and who you are at the core.
Design your unique Definitive Style Code capturing you at your best, and know, "oh, this is me!"
Style Lesson 2 / Attract More of What You Desire
Become aware of your first impression and how you want to be perceived.
Learn how to attract professional and personal desires into your life by being purposeful with your clothing choices.
Discover how to purposefully use clothing styles, colors, pattern, and textures to feel more empowered, exuding inner confidence and success.
Style Lesson 3 / Outward Appearance
Understanding your personal body type and learning what are the best cuts and style silhouettes for you.
Discover clothing strategies to balance your horizontal and vertical proportions. Such as short torso, long legs, long torso or short legs.
Style Lesson 4 / More Alive With Color
Discover your Colortime® palette with the More Alive With Color system and how it will transform your wardrobe and shopping habits.
Learn your signature colors and how they embrace your eyes, skin, and hair color, showcasing your authenticity.
Learn the color personalities and how to use them as an influential business tool.
Style Lesson 5 / Wake-Up Your Closet
How to update existing pieces in your closet and discern what stays, what goes, and what's missing.
Learn how to build "wardrobe capsule collections" giving your wardrobe a simple and streamlined approach.
See how putting together an outfit is easy peazy with Annette's wardrobe chart.
My best hacks for organizing your closet.
Style Lesson 6 / Stylist Secrets
Understand what a wardrobe you LOVE looks like.
How to create 25 put-together outfits you love.
Get comfortable with adding accessories as the finishing touches as well as expressing you.
Discover the secrets to make shopping fun and effortless, finally.
Style Lesson 7 / Reveal Your Radiance
Get clarity on how you want the world to see you.
Cultivate your personal elemental style portrait.
Understand that your image tells a story every day and you're dressed-and-ready to tell that intended story.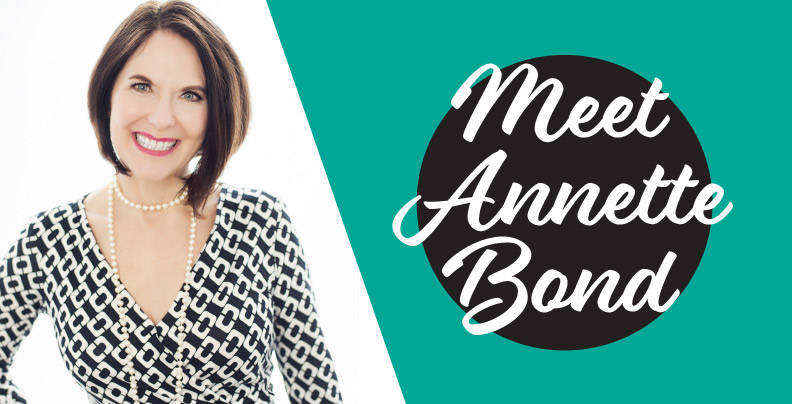 Hi! I'm Annette Bond, founder and CEO of Definitive Style.
As one of only 3 women in the state of Washington certified with the Association of International Image Consultants, I specialize in supporting high-level professional women who are ready to cultivate their ultimate professional image. Call it presence, call it confidence, call it style—your inner radiance is the key to making a great first impression and enhancing your influence as a leader.
Follow in the footsteps of these top executives from T-Mobile, Amazon, Wells Fargo Advisors, Edward Jones Advisors and Microsoft and reveal what's been missing in your wardrobe. Let's build a stronger and more confident you!


Every morning you stare into your closet with no set agenda. It's that classic "what am I going to wear today?
You're feeling like its time to pare down the mishmash of clothing in your closet, but you're wondering whether your items are timeless, in good condition, or tired, and you don't know how to decide

You struggle to maximize the clothing pieces you currently have and tend to wear the same 4-5 outfits all the time because they feel safe
You enjoy shopping but are not always aware of how your clothes "speak" and want to make sure you're showing up confidently styled
You're feeling like your wardrobe and image could be elevated and you want to make sure your wardrobe is capturing you at your best, inside and out

"Every time I attend a workshop offered by Annette Bond, I walk away feeling elated. She is classy, elegant, and a joy to be around.
Professionally, she offers content that brings instant results, requires little effort, and makes me feel sensational. In the past, I spent a lot of time alone organizing and assessing my wardrobe, but I never had the training and expertise to own my personal and "definitive" style. Something was always missing. Annette changed that for me.
While there are some workshops that offer a few good tips, Annette offers a full spectrum of professional expertise, as well as individual attention to every suggestion.
I feel like she understands me, she wants me to feel elegant, and she is masterfully qualified to show me the way."


"My experience and journey with Annette has been incredibly valuable and educational.

Before working with Annette, my external appearance didn't match or reflect that value or who I truly am at the core. Through working with Annette and learning, I now have the tools and knowledge needed to consistently ensure that my external image is aligned with what I have to offer.
It has enabled me to build a stronger brand and feel more confident about how I look and "show up." I'm not distracted by items that don't fit correctly or are what I think I should wear but don't feel like "me" or wondering if I choose the right outfit for the occasion. I feel and am more empowered.
For the first time, I humbly tell you that I consistently get positive comments on my outfits. I say "Thank you. Have you heard of Annette Bond?" since it is all due to her.
I am so glad I invested in myself early in starting my own business by signing up for Annette's Signature Program. I completed it just in time to publicly launch Solutions for Impact LLC. It is an understatement to say it has been well worth all the time and money I spent to improve my image. I was excited about everything the program promised to deliver. In the end, it actually delivered 2-3 times the value I expected (and I have high standards)."


How long do I have access to the course?
After enrolling, you have 3-6 months depending on the level you enroll in - across any and all devices you own.
What if I can't make the 12-1pm group calls?
All group calls will be recorded.
What if go through several of the style lessons and I decide I want one-on-one help?
It's available. We will up-level you to the Plus or Elite level so that you have the additional help you need to get the results you're looking for.
What if I don't get the results I'm looking for?
Being part of the academy is a partnership. The Reveal Your Radiance Style Academy has been mirrored after a tried and true in-person concept. As long as you commit and interact with each style lesson which includes step-by step learning through videos, worksheets and listen to the group calls, I can guarantee you will feel and be more confidently styled then when you came into the program.